Cosmetic Dentistry
---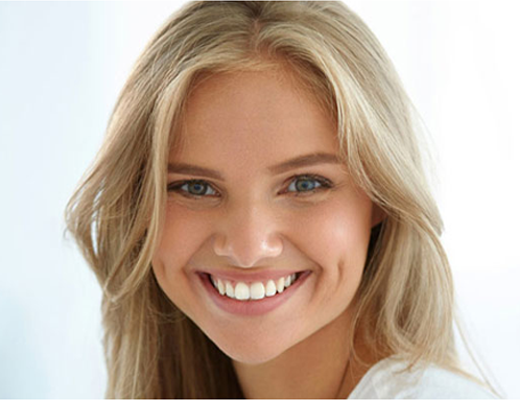 A bright, beautiful smile builds confidence. When you're happy with the way you smile, it's much easier to greet and talk to people, even those you don't know. But if your smile needs a little tweaking, you may be more tempted to hold back in social situations. Fortunately, there's an easy way to repair any flaws that may affect your teeth and gums. It's called cosmetic dentistry, and your dentist in Glendale, AZ, is the professional who can help.
Cosmetic Dentistry in Glendale, AZ
Cosmetic dentistry is an umbrella term that includes different procedures to improve the way your teeth and gums look and function. These procedures may be simple or more complex, but they all have the same objective — helping you feel more confident about the appearance of your smile. Common types of cosmetic dentistry include:
Teeth whitening
Teeth straightening
Tooth replacement
Veneers
Crowns
Dental bonding
Enamel shaping
Gum contouring
Dental implants
By performing these procedures, your Glendale dentist can hide or repair many problems, including stained, cracked, or chipped teeth. They can fill in unsightly gaps between teeth and make teeth appear straighter and brighter. And if you've suffered damage or trauma to your teeth and gums, cosmetic dentistry can restore their function and appearance.
What to Expect During Your Cosmetic Dental Procedure
Before performing any procedure, your dentist will sit down with you to discuss your treatment options. They'll make sure you understand how your procedure will be performed and how to care for your teeth and gums afterward. If necessary, you'll receive medication to block any discomfort during your procedure, so you won't have to worry about experiencing pain while your dentist is working.
Many simple cosmetic procedures can be performed in-office in a same-day procedure, leaving you free to return to work or school right away. Others may require more detailed work that involves several visits to your dentist for completion. You'll have a clear picture of what's required before the day of your cosmetic dental procedure.
To learn more about your options for cosmetic dentistry in Glendale, AZ, we invite you to contact Desert Valley Dentistry & Spa. At Desert Valley Dentistry & Spa, our friendly and experienced dental professionals are happy to answer any questions you may have. Schedule a consultation today.
Sources
webmd.com/oral-health