Crowns
---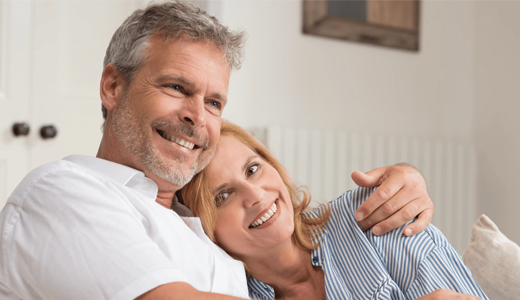 Improving Self-Confidence and Smiles Once Face at a Time
What Is a Dental Crown?
Dental crowns in Glendale, AZ are a tooth-shaped dental cap (crown) that is placed over your tooth to cover it. A crown is designed to restore the shape, size, strength, or appearance of a tooth and will fully cover the visible part of it.
When Is a Dental Crown Needed?
Your dentist in Glendale, AZ might recommend a dental crown for any of the following reasons.
To protect decayed, weak, broken, or cracked teeth.
To restore a tooth that has extensive wear and is worn down.
To cover a tooth that has a large filling and support it when there is very little tooth left.
To hold a dental bridge in place.
To cover a dental implant or root canal.
To make a cosmetic change to a tooth.
To cover discolored or misshapen teeth.
Temporary Crowns Versus Permanent Crowns
Temporary crowns are molded in your dentist's office and are usually made of an acrylic-based material or sometimes with stainless steel. A temporary dental crown is used as a temporary cap for your tooth until your permanent crown is designed and crafted by a lab. A permanent dental crown is a tooth that was manufactured in a lab and sent to your dentist. Your dentist will then place your permanent crown over your tooth.
How Long Do Dental Crowns Last?
Dental crowns will last anywhere from five to 15 years. However, the average lifespan of a dental crown is generally around 15 years or so. And, when cared for properly, a dental crown can last 25-30 years or more. If you brush twice a day and floss once a day, as well as schedule regular dental visits so your crown can be inspected, this will go a long way in prolonging the life of your crown.
Do You Need a Dentist in Glendale, AZ?
If you are looking for a dentist in Glendale, AZ, please Contact Desert Valley Dentistry & Spa today. We are a veteran-owned business with a comfortable, relaxing environment where you will receive the highest quality dental care available.